How to play the Book of Dead
It is a classic slot that has gained immense popularity among players in India since its release. The game, developed by Play'n GO, was a hit from the beginning and remained so. Though it features an ordinary theme, its continued success may seem surprising.
We're discussing the well-liked Ancient Egyptian theme that inspires many games, including Book of Dead. Although it's straightforward, the game provides exciting gameplay. Plus, it can yield up to 5,000x the stake in winnings on only one spin. Many online casinos offer Book of Dead free spins as bonuses.
How to play Book of Dead in India – main aspects

The game by Play'n GO has a traditional format with five reels, three rows, and ten pay lines. You require to get three or more same symbols in a row on a line from left to right. Nine symbols can be used to create winning combinations.
The game features low-paying 10-A card royals designed according to the theme. The premium symbols are Horus, Anubis, Osiris, and Rich Wilde, the game's hero who adds personality and charm to the Ancient Egyptian adventure. The book symbol is a wild that can replace any regular symbol to form winning combinations. Remember it if you're thinking about how to win on Book of Dead.
The game Book of Dead in India has the book symbol as its scatter. They will award ten free spins if three or more symbols appear on the screen. Additionally, if there are 3, 4, or 5 scatters, the total bet will be multiplied by x2, x20, or x200, respectively, and the bonus game will be triggered.
The pages will randomly flip before the free spins start to choose a special symbol. If three or more special signs land during the free spins, these symbols will expand and cover the entire reel. The special symbols that have expanded will pay out regardless of their position – even if they are not adjacent to each other.
After winning, players have the choice to participate in another gambling option. They can guess the color or suit of a face-down card and potentially double or quadruple their winnings. However, if their guess is incorrect, they will forfeit their winnings.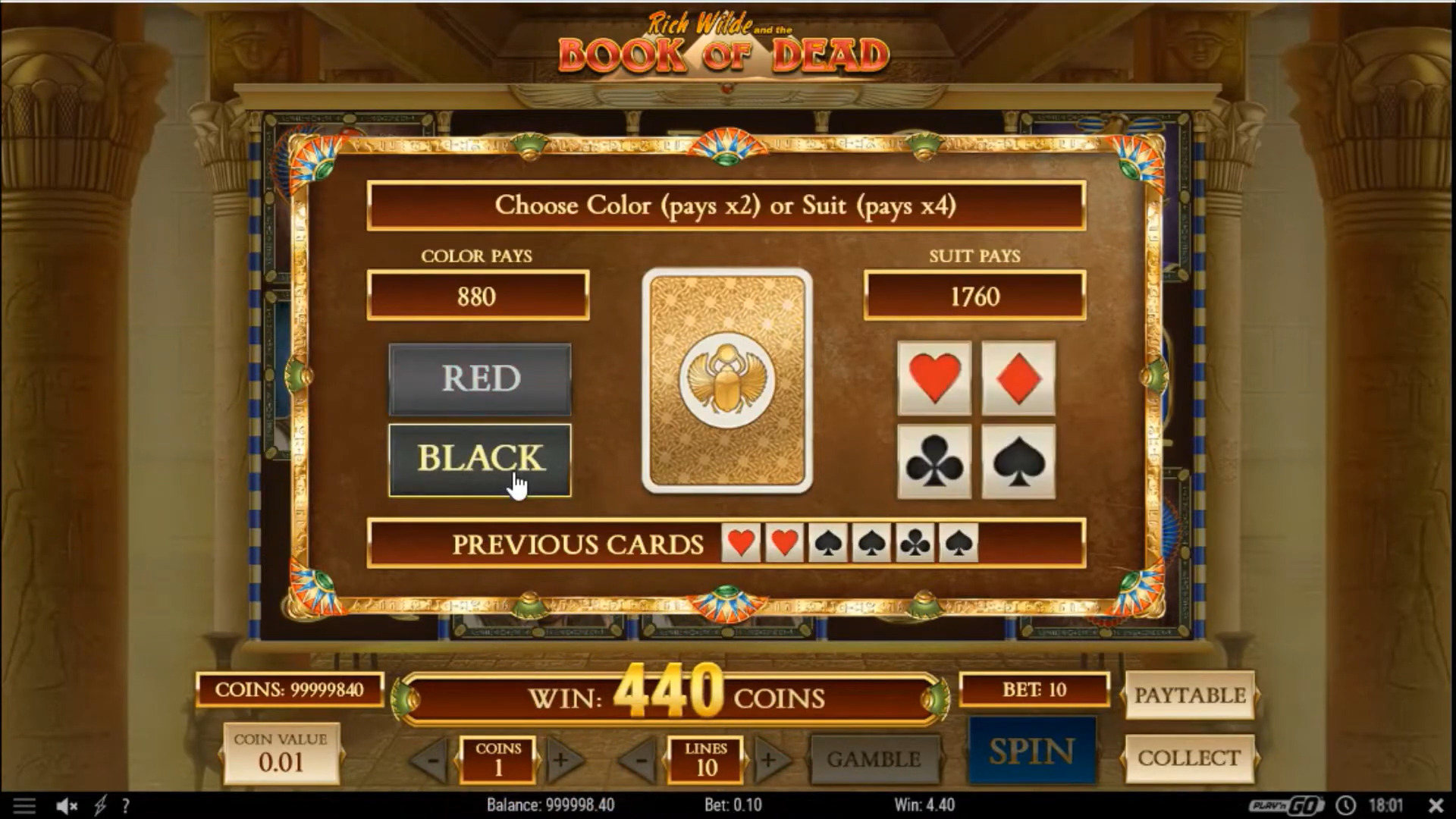 Key stats

Many players in India are likely to be drawn to the game's top prize of 250,000 coins, but it's also important to consider the mathematical model behind it. Book of Dead has an above-average RTP of 96.21%, making it a high-paying game. However, it also has a high variance, which means it doesn't pay out as often as a low-variance slot. But popular Book of Dead strategies can deliver large payouts in shorter periods.
Ways to play

You can choose different gameplay: for free or for real money. You can practice using the demo option if you're new to the game – without needing to deposit or provide any credit card details.
You can find different bonuses to play Book of Dead Slot for real money at many online casinos, and the no-deposit free spins bonuses are among the best ones. Although they are not so commonly offered, you won't have to search for them.
The game is popular, so many online casinos include it in their welcome bonuses. This is valuable because players can develop a good Book of Dead slot strategy without spending money.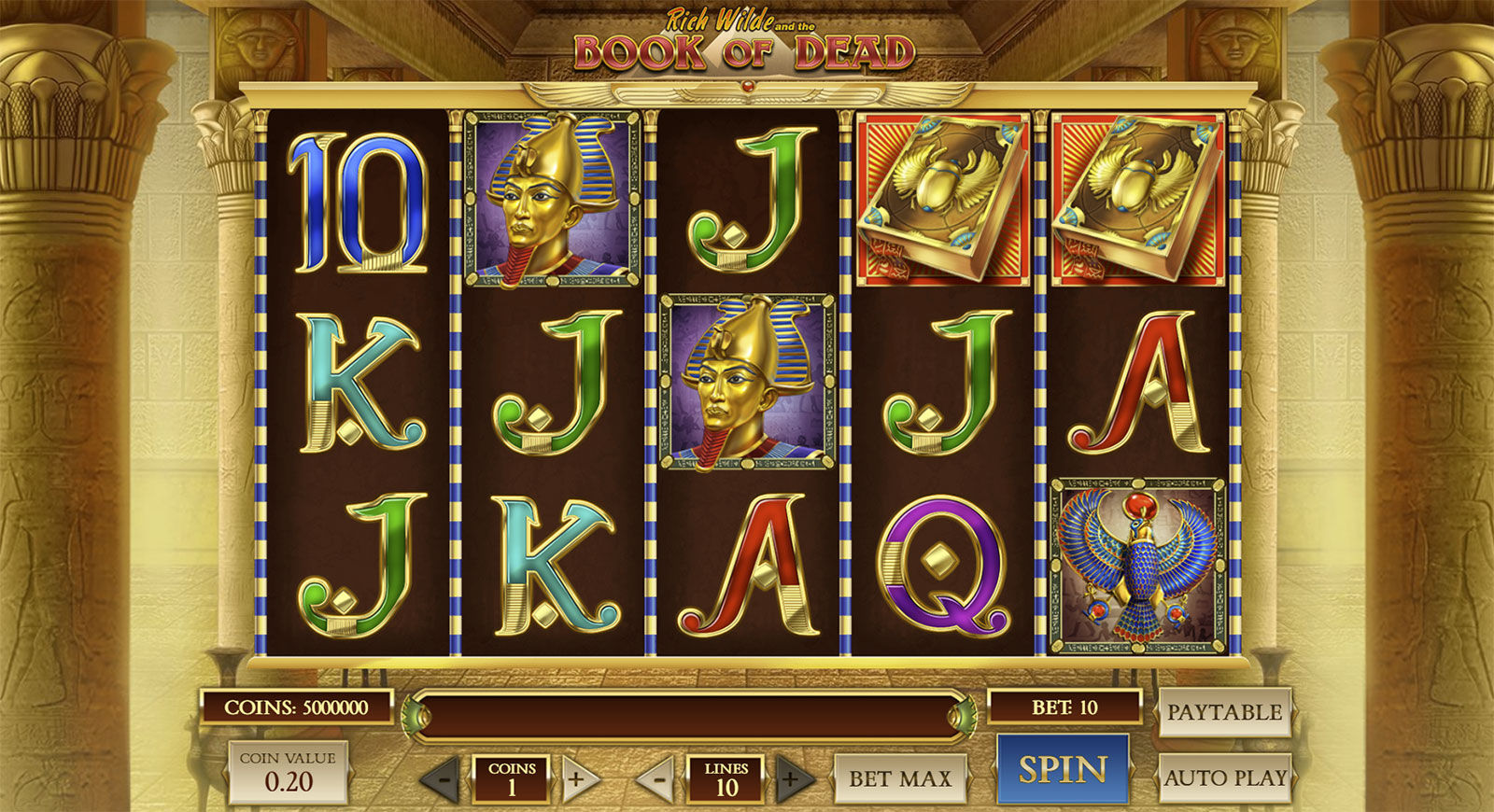 Strategies for winning money in the Book of Dead slot

Follow these suggestions to increase your chances of winning while playing with real money in India. Although slots rely on luck, following a few Book of Dead tricks can significantly enhance your gameplay. Keep these tips in mind while playing.
It's necessary to understand the value of each symbol and which combinations offer the highest payouts. The Book of Dead symbol appearing three or more times on an active pay line is the most frequent way to win. The highest-paying symbols are the Phoenixes, Rich Wilde, Anubis, and Pharaohs. To improve your winning odds, activate the bonus game, which includes free spins.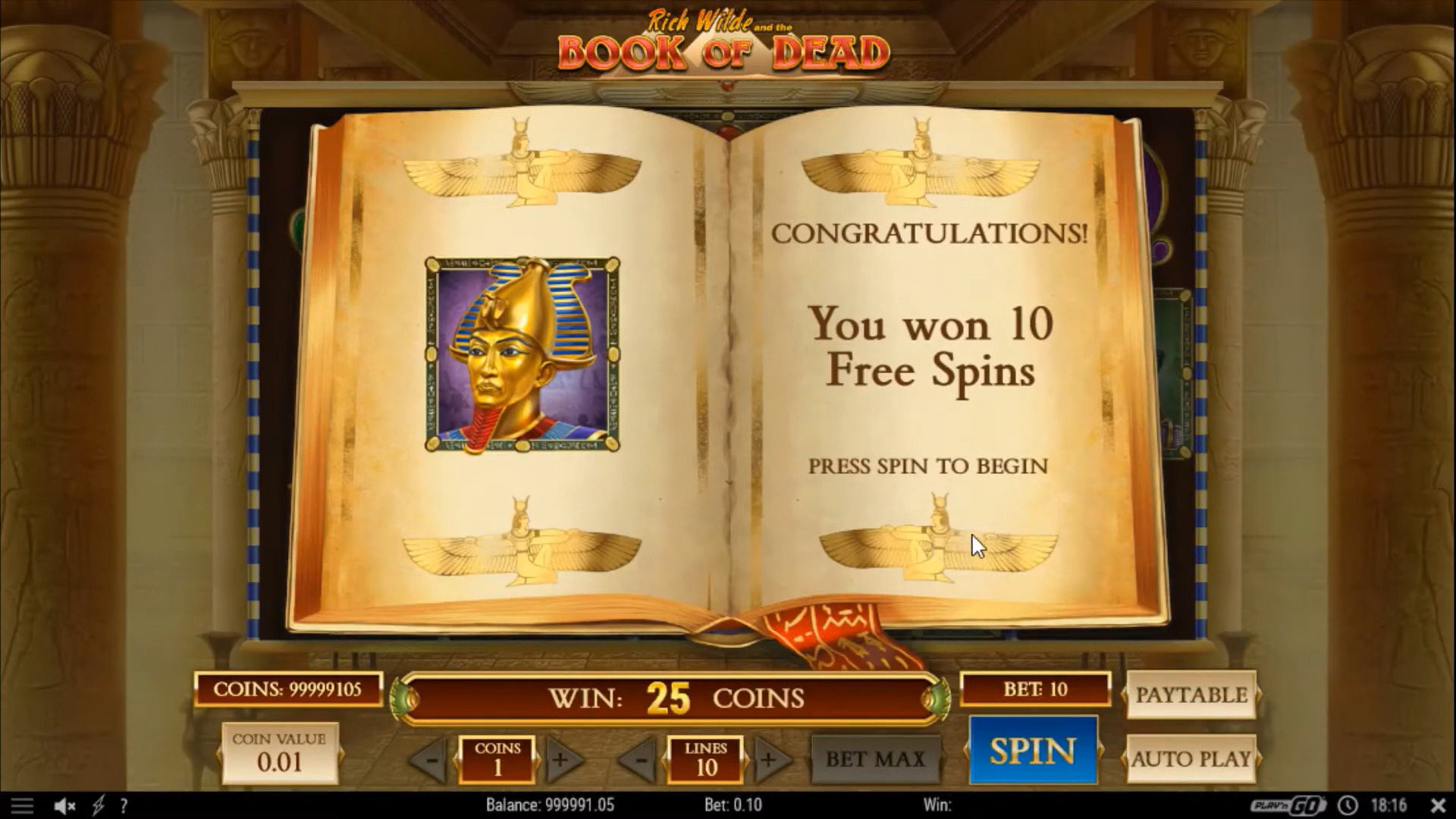 Best strategies

In the Book of Dead game, you can adjust your bets by revising the number of coins, denomination, and pay lines. You can raise your chances of earning the highest payouts by altering these parameters and developing a winning strategy.
One strategy is to vary the parameters every few spins, such as every 3-4 spins. Experienced gamblers in India suggest that the adjustments don't need to be significant, and you can reduce them to around half of the previous amount. This approach helps you determine which parameters are more effective in increasing your chances of winning per spin.
Another used Book of Dead trick is to wager only a small fraction (500 times smaller) of your total bankroll. This helps to manage the game and allows you to play for several rounds without risking too much. If you win a large amount in any of those rounds, you should decrease the bet after around 40 spins and then increase it later.
Remember that to win big rewards, and you must also bet big. The Book of Dead game offers free spins more frequently than other slots, so the more you play, the more increased your chances of getting them. You can trigger free spins if you play for at least 200 rounds in one session.
Remember, the money you win depends on the amount you have bet and the number of pay lines you have activated for that game. Activating more pay lines can increase your chances of getting a symbol that will earn you more. Useful advice is to activate as many pay lines as possible.
Also, consider these general Book of Dead tips when playing:
It's important to set and adhere to your gaming session budget. Keep your bankroll under control.
To select a reputable online casino, search for a high payout rate and a fair RTP (return to player) percentage.
Use the free spins wisely: Book of Dead provides free spins as a bonus, so be sure to take advantage of them.
To increase your chances of winning big, familiarize yourself with the game's paytable, symbols, and bonus features.
Placing high bets is okay, but remember that the payout will also increase. However, make sure to gamble only with the amount that you can afford to lose.
Remember to take breaks while playing to keep yourself fresh and focused. Avoid playing for extended periods.
Please note that the Book of Dead slot game in India is based on luck and chance, which means that following certain strategies does not guarantee that you will win. A random number generator determines the game's result.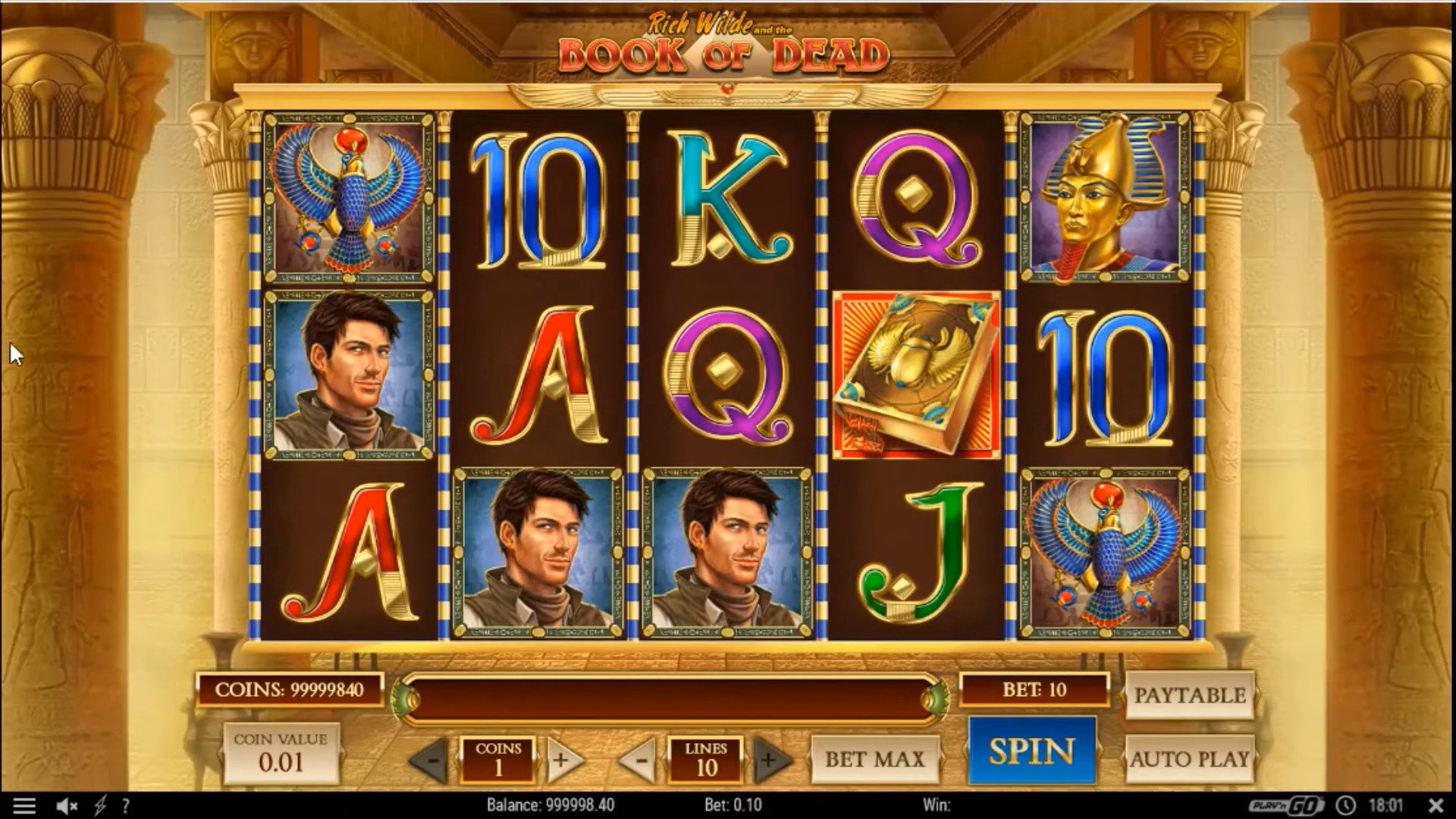 Additional recommendations

It is always wise to create and follow a budget regardless of wealth. If your funds decrease to less than 30 percent of their overall value, taking a break and attempting again another day is recommended instead of risking further losses.
The level of uncertainty is high. It is wise to reduce your bets temporarily after a win since winning in this game is infrequent.
Don't worry about making low bets sometimes, as they can still contribute to a significant profit. However, having a game plan for each spin is crucial to determine the appropriate betting amount. Doing so can avoid unnecessary losses and prevent you from betting more than necessary due to bad luck or misjudgment.
When playing Book of Dead slots, it's a good idea, to begin with low-risk bets. Doing this lets you practice the game without risking a lot of money you lose. As you become more knowledgeable about the game, you can gradually increase your bets based on your budget.
To improve your chances of winning big payouts from small wagers, use bonus features like free spins or multipliers! Ensure that the game you choose at a casino has these bonus features to take advantage of all possible extra wins.